FAQ's
Orders
When will my order arrive?
We do our best to deliver your products to you as quickly as we can. The handling and packaging of your new art is very important to us.
For UK deliveries you can usually expect to receive your unframed artwork within 3 working days when using our Standard Delivery option. We also offer Next Day Delivery at a surcharge, if ordered before 10:30am.
For UK deliveries of framed and canvas art you can usually expect delivery within 10 working days.
International delivery usually takes an additional 3-5 working days from shipping.
How are prints packaged?
All prints are carefully packaged and rolled in a tube. Framed artworks are securely and carefully packaged with appropriate protection. Where possible, we use sustainable packaging.
Do you ship internationally?
Yes, we ship worldwide. 
What are the delivery costs? 
The delivery cost for your order will vary depending on the product you have chosen. 
Unframed Artwork
For unframed artwork we offer both a standard delivery service (within 3 working days) and a next day delivery service.
Standard Delivery Service:
Standard Delivery Service for Mainland UK and Isle of Wight - £9.60
Standard Delivery Service for the rest of Europe (European Union Countries) - £25.00
International Deliveries - £27.00
Next Day Delivery Service:
We offer Next Day Delivery Service for Mainland UK, Isle of Wight, Isle of Man and Channel Island only. All orders must be received by 10:30am.
Next Day Delivery Service - £20.00
Framed Artwork including Stretched Canvas
We aim to ship your bespoke framed artwork and stretched canvas within 10 working days. We will advise you by email when we have shipped the goods to you.
Due to all framed artwork being handcrafted and inspected, we are unable to offer a next day delivery service on our framed products. We offer a standard shipping service for our framed and canvas art.
Standard Delivery Service
Standard delivery service for mainland UK (excluding Northern Ireland, Isle of Wight, Channel Islands, Aberdeen, Inverness, Kirkwall) - £16:00
Standard delivery service for the rest of Europe (European Union Countries as well as Northern Ireland, Isle of Wight, Channel Islands, Aberdeen, Inverness, Kirkwall) - £29.00
International deliveries - £32.00
Couriers
Our couriers deliver Monday to Friday 09:00 - 17:00, excluding bank holidays. Any orders placed on a bank holiday will be processed the following business day.
Shipments within UK and Europe are generally serviced by UPS. Overseas shipments are generally serviced by FedEx.
Orders outside the EU may be subject to local taxes, import duties or custom charges
The pricing on our website is inclusive of Value Added Tax (VAT). VAT is charged on goods and services sold, at the applicable rate. Orders outside the EU may be subject to local taxes, import duties or custom charges. We are unable to accept responsibility for charges levied by other countries as customs policies vary widely from country to country. We suggest you contact your local customs office for further information.
What are my payment options? 
You can choose to make payment by debit or credit card or via PayPal.
What is your returns policy? 
Should you wish to return your products, we are able to accept returns in line with our full returns & cancellation policy. 
Do you offer a trade program?
We do offer a trade program. All the information can be found on our trade account page.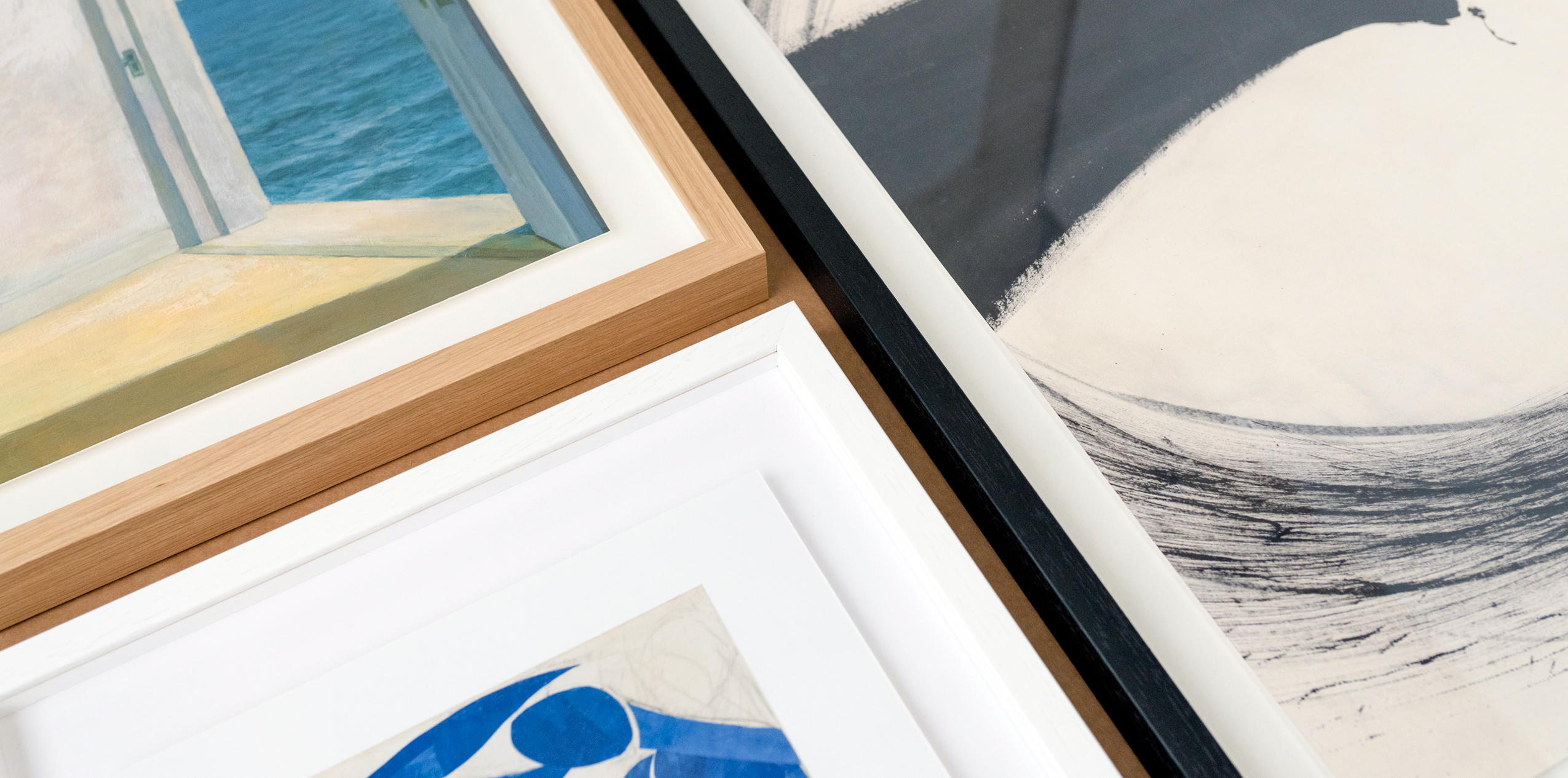 Product Descriptions
What are the differences in your products? 
Limited Editions
Printed on a range of carefully selected luxurious substrates, using our exclusive Gouttelette® process, Limited Edition prints are hand numbered and either the print or a separate certificate is signed by the artist, a member of the artist's estate or the Master Printer. Limited edition means that a fixed number of prints are produced, therefore making them more rare, valuable and collectible.
The 888 Collection
The 888 Collection is for discerning art lovers who know the value and luxury of an original painting but who may not be able to afford an original each time they make an acquisition. Unparalleled quality artworks in a limited edition of 888 copies. Each piece is printed on 285gsm archival paper and individually hand numbered with a printed artist signature.
Superior Editions
Using our exclusive Gouttelette® process, each print is of exceptional quality, colour and tone. Our Superior Edition Collection prints are numbered and accompanied by a certificate signed by the Master Printer. Limited to an edition of 1880 copies.
The Deluxe Collection
Offering impeccable, archival quality, the Deluxe Collection is printed on 270gsm superior art paper which has been specially selected for high-quality fine art prints.
Gicleé Editions
Printed digitally on 240gsm matt paper the results are prints that are rich in colour, with a flawless velvety texture. Photographic Giclées are printed on 260gsm fine art gloss paper.
Open Editions
Produced by offset lithographic printing and digital presses on sustainable, high-quality, 250gsm art paper.
What is a Gouttelette®?
The exclusive Gouttelette® printing system combines huge technological developments in the printing world, with the traditional expertise and years of training of our own craftsmen.
Quality

The Gouttelette® system allows us to print reproductions to the very highest quality and fidelity to the original.

Made in England

Prints and Fine Art keep it's production close to home. Our artworks are masterfully printed and hand framed by an experienced team of the finest craftspeople in England.

Sustainability

Being environmentally friendly is of the upmost importance to us. We use sustainably sourced materials and recyclable packaging, making new improvements where possible.
How do you frame your prints?
Our prints come in a choice of quality wooden frames that have been hand-picked to display and elevate your artwork.

Giclée & Open Edition prints are available framed in a choice of a black stain finish, a white stain finish or an oak finish.

For our Rare & Limited prints we offer bespoke, luxury wooden frames that have been chosen by our expert craftsmen to showcase your artwork to their full potential.

Mounts: Generally we us a float mounting technique, this is a way to display your artwork when the print sits on top of the mount rather than underneath it. It is a less traditional yet increasingly popular method and a great way to show off the texture of the print edges. By being above the mount, the print stands out more.
Do you use glass or acrylic for your framed art? 
We use UV acrylic for all of our framed art. Though a slightly more expensive option than glass, acrylic has many benefits that make it the better choice for your art. It is superior in preserving and protecting prints from light damage - both the sun and the average lightbulb will gradually damage unprotected art. Acrylic is also less likely to be damaged during delivery.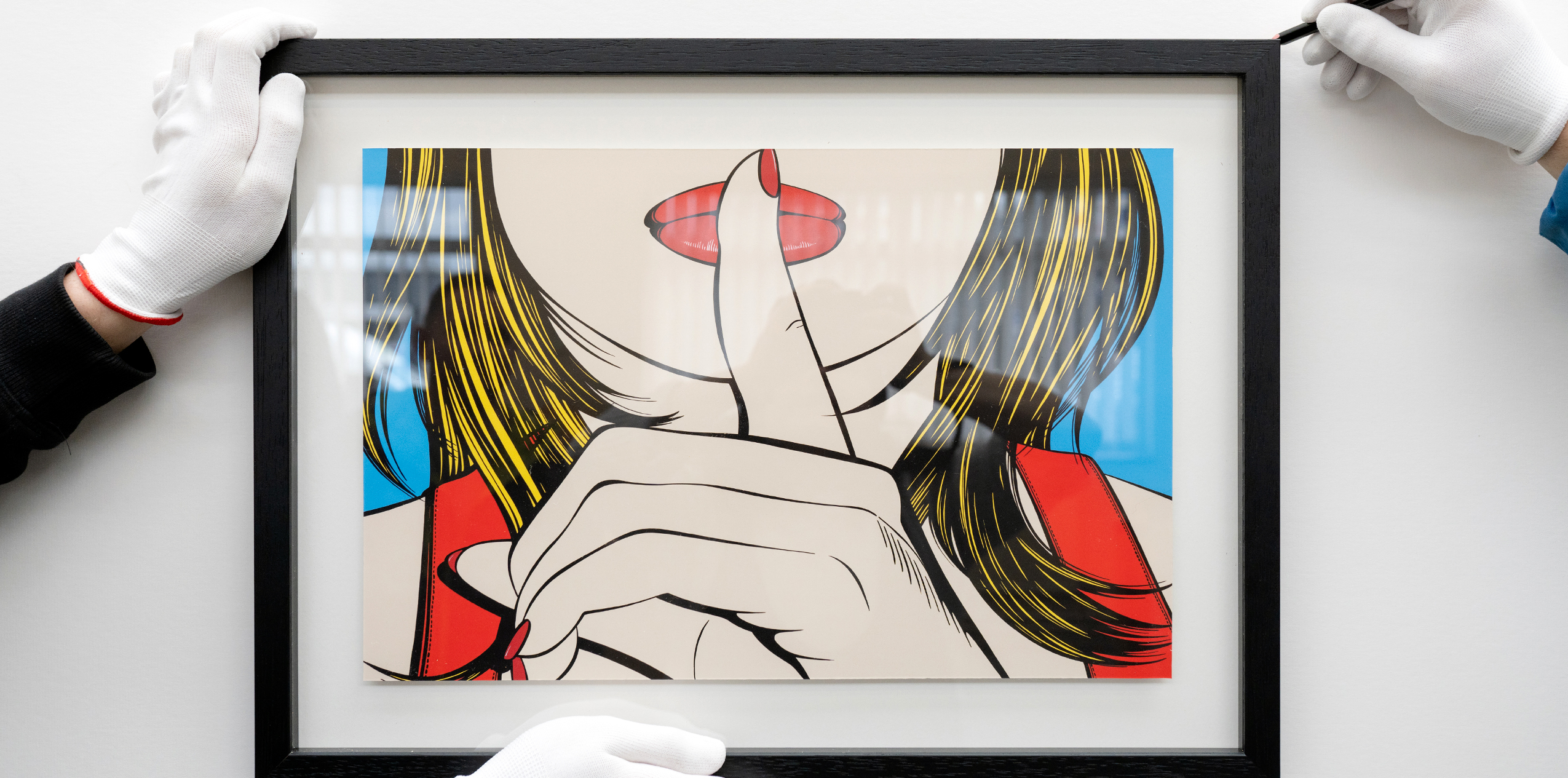 Choosing Art
How do I find the art I like? 
Choosing art can be difficult! If you know what you want then you can take advantage of our search bar, this should help you find the artwork you want instantly. Otherwise we also have a powerful filtering system that lets you explore art through a variety of filters such as subject, style, colour and size. We also have a handy explanation on each subject and style to help you.
You can also find art through our most popular artists list. It is a great place to start if you're unsure on what exactly what you want.
How can I save the artwork I like, to view, share or buy at a later date?
We know how hard it is to choose the perfect artwork which is why we offer a wishlist option. The wishlist lets you save artwork in your own, private folder to return to later. To use our wishlist feature you will first need to register for an account with us.
To share any prints, you can easily do this by using the social media icons on the piece you want to share.
Can you help me find something specific for Interior Design projects?
Yes, we would love to help. Please visit our services page for more information.
How to care for your art
How do I hang my art? 
After receiving your latest artwork you will want to make sure that it looks its very best on display. We have put together a quick guide on how to hang your framed prints.
Once you know where you want to hang your art you need to know how to, and hanging art is an art in itself! But don't worry we've put together a simple guide - just follow our steps below.
First, turn over your framed art and measure the distance between the top of the frame and the picture hanger.
Place your frame where you want it displayed and mark where the top corners are. 
Next use a ruler to mark the point in the middle of the two corner points.
Using your measurement you made at the beginning - from the top of the frame and the hanger - mark this point on the wall using the point in the centre point of the two corner marks. This is where you will need to drill.
Do you have a masonry or stud wall? Knock on the wall and listen to the sound it makes - a hollow sound is indicative of a stud wall and solid sound would suggest it is a masonry wall.
Masonry wall: Drill a hole in the point you marked, insert a wall plug and screw in a double headed screw.
Stud Wall: No need for a drill if you have a stud wall. Using the point you marked and screw a double headed screw directly into the wall.
Always use appropriate precautions and safety gear.
And you're set - you artwork is ready to be placed onto the wall and admired!
How do I clean framed art?
You can keep your artwork looking its best by occasionally cleaning the frame it is displayed in. First, carefully remove the framed art from the wall and place it on a stable and flat surface. To clean the acrylic surface, spray water or a mild acrylic cleaner on to a soft, lint-free cloth and gently wipe over the surface and dry with another clean lint-free cloth. The frame should be lightly cleaned or dusted with a soft, dry cloth or brush.
Never spray any cleaning products directly onto the frame or glass as this may seep under the glass and onto the artwork.
Where is the best place to hang my art?
Once you receive your art we are sure you will want to have it displayed on the wall straight away. However, when considering the best place to hang your prints, keep the below points in mind.
To avoid any condensation and heat damage to your art, avoid hanging it close to a heat source such as heating vents, radiators and boilers.
Ideally your artwork should not be displayed in or very close to a bathroom or in the path of direct sunlight.
In a house with young children running around, we suggest you consider hanging the art at a height that will avoid any injuries from the frame corners - or any little hands damaging the art!
By following the above tips you are ensuring each framed piece will last for years to come.
Sustainability
We continuously assess and make concerted efforts to be responsibly sustainable. We reduce our carbon footprint by using sustainably sourced materials and recyclable packaging where possible.  For more information, please visit our sustainability page.