About Us
Prints and Fine Art is part of the award-winning art publishing Rosenstiels family.
We share the years of cultivated and nurtured skill, knowledge, and most importantly
passion for the art world industry, which has been passed from generation to generation.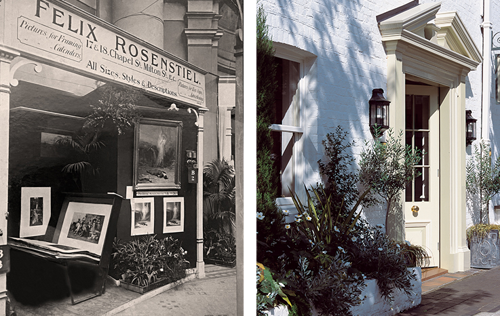 Founded in London in 1880 by Felix Rosenstiel, we have expanded to customers worldwide whilst our Head Office and showroom remains in the historically artistic Chelsea.
Learn more
Quality

We pride ourselves on the quality of our service. From the artworks offered, accompanied by our expert advice, to the highest standard art products, delivered timely and safely.

Made in England

Prints and Fine Art keep it's production close to home. Our artworks are masterfully printed and hand framed by an experienced team of the finest craftspeople in England.

Sustainability

Being environmentally friendly is of the upmost importance to us. We use sustainably sourced materials and recyclable packaging, making new improvements where possible.
 In our aim to remain a company with longevity we are always forward-thinking and adaptable,
using innovative techniques, like our exclusive Gouttelette® print process. 
We keep the environment in mind too, using sustainably sourced materials and recyclable packaging where possible.
Backed by heritage and genuine passion, Prints and Fine Art is a forward-thinking and adaptable business
that can deliver for all styles and personalities to find the perfect prints for them.  


Over the years, our reliability and dedication to quality has been granted with many prestigious awards,
including two Queen's awards for export achievement (1993 & 2007) and other major international export awards
such as overall corporate exporter of the year (2004) from the international business awards. 


Prints and Fine Art is the culmination of generations of knowledge from passionate art-lovers and experts.
Innovation is at the heart of our business, allowing us to thrive and expand to customers worldwide.